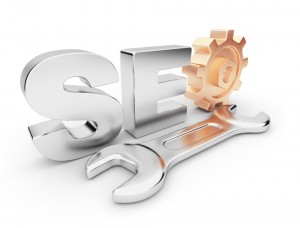 In the online world, if you're an Internet Marketer or Publisher (like myself), then a good selection of the right SEO tools is an absolute must have. Without them, you may as well go fishing in the dark, without a rod.
Just like building a beautiful and sturdy house, getting hold of, and using the right tools for your SEO campaign, can also make a huge difference to the end result. Traffic and conversions are of course a large part of this, however, your daily routine in terms of improved analyses and time-saved should also be a major consideration. After all, if you can't offset the time you've saved against the cost of these tools, then what's the point?
The bottom line – A good set of SEO tools really should be an investment. If they're not, then you should consider that perhaps you're using the wrong tools, at least for your business.
Below is my selection of the top 10 SEO tools for both advanced users and total newbie's that are my must have's if you want to undertake any kind of profitable analyses for your online business.

SEOmoz. (Or just MOZ as they now prefer), can be considered as your complete toolbox—the MOZ suite has everything required to make the most out of the SEO process, from keyword research tools to an SEO rank checker. However, MOZ

doesn't

 have a report template— so you'll have to build your own from scratch.
SEO PowerSuite. When you're looking for something that offers total reliability and power, then SEO PowerSuite is the tool for your box. This package provides one of the best SEO keyword research tools in the market, as well as four neat applications such as SEO Rank Tracker, Link Assistant, SEO Spyglass and Website Auditor. The reporting that's available through the Enterprise edition is also second to none.
HubSpot. The ability to micro analyse is the main advantage of HubSpot. Offering a wide variety of tools that will optimize your SEO processes, HubSpot also offers tools for raw information analysis such as a decent breakdown of traffic generated by your website, as well as tools to help you create great content. One downside, though—the keyword research tools are comparatively weak.
Web CEO. The main strength of this tool is that it can suggest relevant keywords for specified niches. Web CEO is great for those of you who want to make their sites SEO-friendly, and for those who also want decent information on traffic stats.
Raven Tools. An all-in-one SEO Solution, Raven Tools provides its users with link building tools, keyword research management, social media and competitor analysis, as well as a reasonably efficient report generation system.
SEMRush. Many people have attested to the efficiency of SEMRush, and it's one of the best when it comes to competition analysis of pay-per-click advertising. It also features one of the best keyword research tools in the market—with the ability to generate a detailed report of all the back-links you have created for your website.
Advance Web Ranking. With a clean and user-friendly interface, Advance Web Ranking is a great ranking tool with fairly decent keyword research and link analyses for SEO newbies and veterans alike. The AWR cloud is a neat edition, and the fully automated online client reporting is also an excellent feature for this package.
Traffic Travis. SEO newbies can definitely benefit from Traffic Travis, which features an efficient range of keyword research tools plus a decent Rank Checking tool. If you're looking for a hassle-free way to go about your SEO efforts, then Traffic Travis is the answer.
Market Samurai. This Niche-orientated keyword tool will give you an idea in regard to what keywords to use, finding keyword rankings, and even how to purchase the domain name for the keywords that you will eventually choose. Another great tool for Newbie's to the SEO world.
DIYSEO. or Up City as it's since been re-branded to, is great for those who want to take a more hands-on approach to their SEO efforts. This is great for newbies, thanks to its user-friendly interface and useful recommendations for improving website ranking.
SEO is still big business despite Google's own Zoo full of animals being thrown around, so it's unsurprising that SEO Tools are big business too. The benefit to you – these guys want your business, so most if not all of these tools will give you at least a month to try them out, so go ahead, download a few and see which one works best for you.
Paul Graham



Paul Graham Online.com