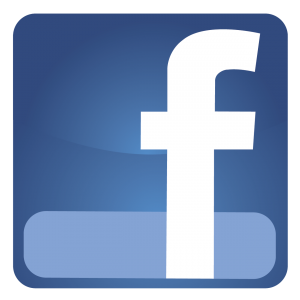 If you've jumped on the Facebook advertising bandwagon, but so far you're not seeing the payoff you'd hoped for, then you may want to know the 'how' when it comes to creating those Facebook ads that convert.
After all, the hype around social media marketing is immense. So why aren't you getting the results you wanted? Well… you may need to make some tweaks (or even a few hefty changes) to really start seeing your social media advertising pull in the traffic you want.
So without further ado, here are 7 surefire adjustments you can make to really increase those conversion rates, which in turn will add a few well deserved dollars to any pale looking coffers.
#1 The News-feed is where the fans are. The number of Facebook users is growing all the time. And those who log in on their mobile devices are rising, too. In fact, 60% of Facebook users are peeking in on tablets and cell phones. What does that mean for you, the social network advertiser? Plenty. On the mobile feed, there is no column on the right with ads. So if you want to reach mobile Facebookers, you've got to go to the news-feed.
Mobile ads are earning 2.5 times that of desktop-only ads. Why? Simple. More people see them.
But how do you get into the news-feed? Well, the Power Editor is the path in. If you're used to the ads dashboard, there will be a bit of a learning curve. But you can easily locate resources to guide you through it.
Start with the Power Editor Chrome plugin, which is free. When you're prompted, choose "all accounts" so you can see the ads you created before. The Placements feature is really what you want to notice because it will let you take any ad you want and choose mobile-only or both mobile and desktop feeds.
#2 Facebook Offers will power up your lead generation. A fantastic way to build your list is with offers. Similar to the coupons the brick-and-mortar businesses use, offers are a great way to pull in customers. The mistake a lot of people make though is giving an offer for a big item, when what you should really do is to do a promotion for a free giveaway. Offer something in exchange for an email address. That way, your user gets the 'gimme' sent to their inbox and you get their email address!
But how exactly you do this? Easy. Generate a landing page (preferably a fan page similar to this one) designed to collect names and email addresses. Next set up a thumbnail enticing them to your offer, which in-turn is a link to that landing page.
#3 Custom Audiences will boost sales. If you want to increase sales, then you want to make sure your target audience is filled with folks who are already leads that you target on a regular basis. For example your list. With "custom audiences" you can then directly upload your email list to Facebook. That way they are already highly targeted when creating an ad.
#4 Hyper-Targeted Advertising Saves. Make sure you are committed to building yourself a solid Facebook fan base. You want more than 500 likes so you can focus your early marketing on them. This gives you a critical mass so you can actually sell your products, which in-turn lowers your price per click and increases your conversions.
What you want to do is generate a thriving community with whom you're engaged. That will create a buzz, which in-turn will help you sell.
#5 Don't forget the 20% rule. The new Facebook ad rule is that text can't eat up more than 20% of your total ad-image. Promoted Posts, ads, and Offers have been impacted by this recent change.
#6 "Like" ads can increase fans. The new "like" ads are really a tool for you to grow your number of fans. Non-fans can click "like" on your ads in the column on the right, and this will allow them to "like" your page from right there. Again this is an excellent way to increase not only your list building efforts through targeted followers on Facebook, but by using a fan page as a squeeze page, you can also build your physical list as well.
#7 Promoted Posts are a smart approach. Maybe you want to engage more fans or convert more people into sales, a Promoted Post works with either goal. These help get more people reading your status updates. Which is exactly what you want: users engaging with you.
Rather than look like SPAM to someone unfamiliar with you—which means you can get complaints if your posts do—opt to target your fans alone with your promoted posts.
A key step here is to also delete the automated "sponsored story" Facebook generates with your Promoted Post. It simply looks like SPAM to most users in their news-feed.
These are just a few tips that I personally use when advertising with Facebook, which in turn should really help you to begin creating Facebook advertising that works for you. After all it's wise to make good use of social network marketing, but always make sure that it works for you!
Paul Graham



Paul Graham Online