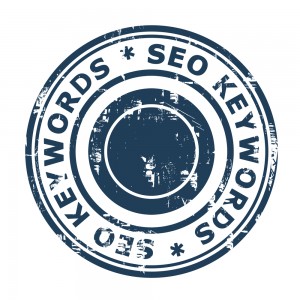 Over the last year, the landscape for SEO has changed significantly. Every year, Google makes approximately 500 changes to its algorithm—therefore requiring many companies to change both direction and strategy to adapt to this rapidly changing landscape. However, there are still principles that remain steadfast in the heart of every successful SEO campaign, despite all the changes and subsequent uncertainty in the industry.
SEO keyword research has to be one of those principles. Despite Google's continuous algorithm changes, this component has continuously proven to achieve sustained revenue and customer acquisition through organic search. This very principle can be considered as old, if not older than Google itself, but there is a new emerging definition of success in this field. By updating your SEO keyword research to cater for this new definition, it's still possible to ensure a smooth-sailing SEO journey for this year and beyond.
Don't Shun Mobile
The implications of mobile for organic site traffic and conversions are still increasing rapidly. Many smarter advertisers have started developing organic content and campaigns that are specific to mobile users. Therefore it's essential to understand the behavior of mobile users, as well as to incorporate any findings into your SEO keyword research.
You will also have to analyse the impact of mobile use and applications on your site. How much of your organic traffic comes from mobile users? Which of the keywords you have, are used to generate the most visits from mobile users? Also, it would be important to ask yourself about the kind of experience you currently provide your mobile users. (Don't have a mobile version of your site yet? Then check out Dudamobile).
According to a recent study by Google, only 33 percent of advertisers have websites optimised for mobile users. The mobile trend certainly isn't going away, far from it. So the best way to embrace this trend is to develop a mobile website and improve your keyword selection strategy accordingly.
Observe Social Platforms
SEO and social media are also becoming more and more entwined—social signals have been observed to play an important role in efficient link-building campaigns. More and more companies have also started using social monitoring to improve their SEO keyword research and content strategies.
Observing the industry and identifying themes and competitors can definitely improve your business in real time. However it has to be said most of the keyword research tools out there, for the moment at least, cannot deliver the real time data needed in order to stay ahead.
Be—and Stay—Competitive
Competitive insights will still be valuable no matter how many Google algorithm updates are introduced. URL mapping and the reverse-engineering of competitor keyword strategies can still really work for you. You can use tools like SEO PowerSuite and SEMRush for example, to provide a truly valuable insight into the keywords that your competitors rank for. Use Excel to filter this list by URL to efficiently reverse-engineer the keywords that are putting your competitors ahead in the charts.
Once you've achieved your goal, never feel complacent—stay competitive and stay ahead!
Organic search is a channel that continuously evolves, but it's still is one of the most efficient ways to acquire customers on the Internet. Keyword research also remains to be a fundamental aspect of SEO despite the ever changing landscape. Just remember to stay up-to-date with mobile and social platforms which are still evolving and growing rapidly in this respect, but most of all be competitive, and stand out from the crowd to ensure that your SEO campaigns achieve sustainable success over the longer-term.
Paul Graham



Paul Graham Online.com